Our beautiful lake has a pebble beach with a wooden jetty and a floating pontoon.
You can easily get to the island that lies just opposite the beach using the free boards, canoes and kayaks – the perfect place for a secret hideaway.
It has a surface area of 1.5 hectares and a maximum depth of 2 metres.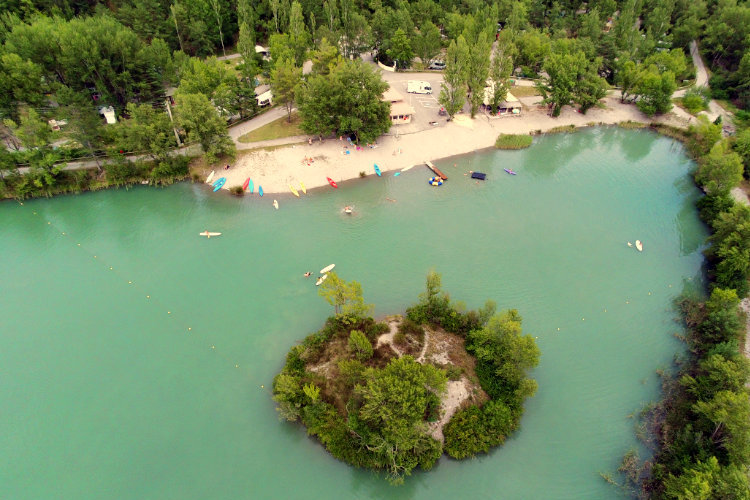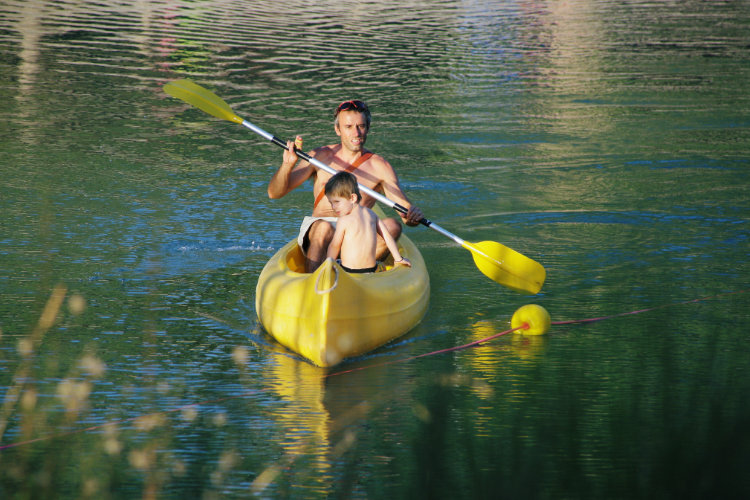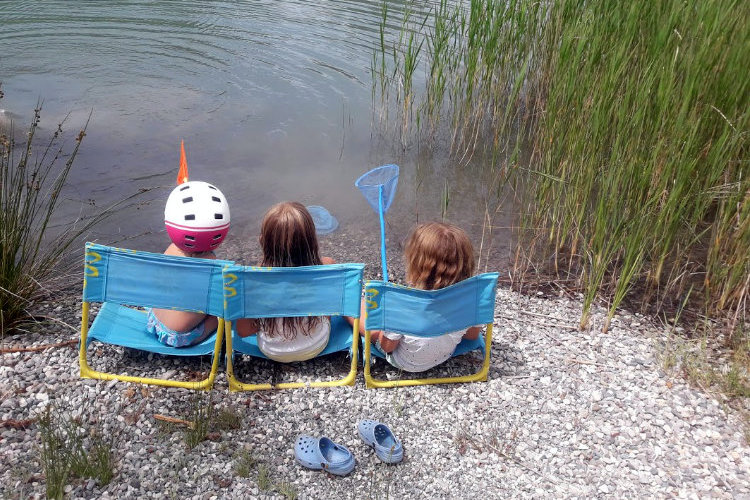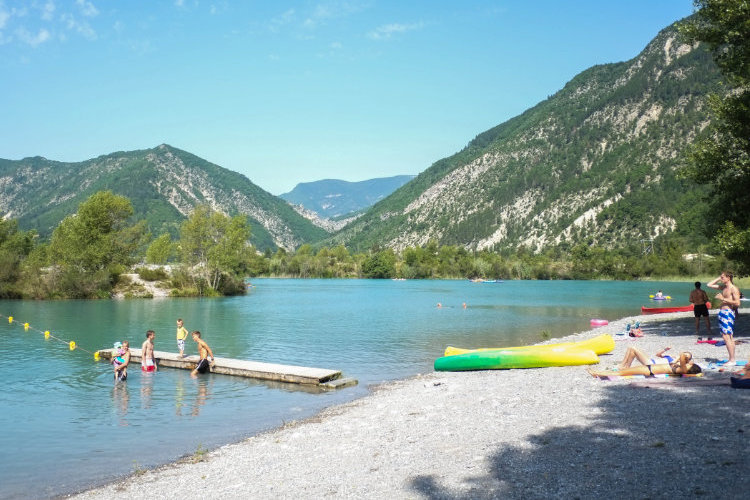 The lake is rich in biodiversity. Many fish, amphibians and crayfish live there, as well as a large number of insects, and nesting and migratory birds.
No-kill fishing is permitted: barbless hooks and release of fish.
The water of the lake comes from the Var river and is naturally filtered all along its course before reaching the campsite.
The water of the lake is analysed every fortnight by the ARS during the bathing season (June-August). It is classified as being of excellent quality.
For more information: